The Graphic-12/14/1918-M.Foch,Plane and Tank,NEMISIS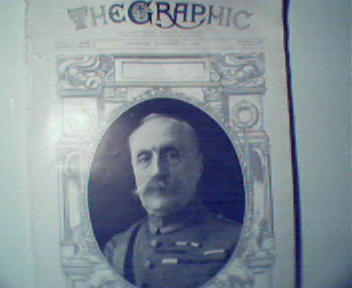 $15.00
Quantity available: 1
Contents Include: French Maker of Victory on Cover-Marshall Foch-Generalissimo of the Allied Forces in the Field,
The Makers of Victory,
Illustration of the Herald of Victory in Damascus by R. Cleaver,
Two page Spread of Photos Showing Effect of Victory on Germany and on Lands She Ravaged, One Page Illustration Showing Visualization of Cost of Victory, Two Page Illustrationof Victory of British Soliders-O Death Where Is Thy Sting" by G Holiday, Two Pages of Illustrations The Victory of Australian Commonwealth in Arms and Art, Photos of Victory of Women as War Workers, Illustration of Victory in the Workshop-Foundry in this Illustration, Civillan Directors of Victory, Head of War Cabinet Mr. Lloyd George, Two Pages of Illustrations The Victory of Our Invincible Fleet of the Tyrant of the Main, Victory in the Air-Showing Italing Airships Enlightening the Enemy and British Aircraft Warning Calvary of Danger Ahead,
Two Page COLOR Illustration-Nemesis by H Rae! Mr.Wilsons Sessions Of Peace, The Brutality of War, Flowing Tide of Pelmanism, Full Page Ad of Mappin & Webb Silversmiths Beauty and Vanity Gifts,
Boxing at the front during the War-Australia vs Canada, Ad for Piccadilly Circus Cigarettes, Genreral Sr. Henry Rawlinson Bart,
Footes Adjustable Rest Chair-Was this the First Recliner?, Victory of the Flying Man as Told by Himself with Illustration of Crashed British Plane Near Tank, Swan Fount Pens, Gong Soups,
Daimler-The Representative British Car in Ad, Harrods Clothing in London, Burberry Overcoats for Young people, Great Photos and More Ads! Has some tearing to spine edges from this previously being bound in hardcover, some water stains and wrinkling to pages, Overall Good Condition!
[Box 4668] - [Item 121388]
Dealer accepts: Money Order, PayPal
Shipping: $4.50
Items Similar To "The Graphic-12/14/1918-M.Foch,Plane and Tank,NEMISIS"