Buy
Account
Sellers

Lori Mesa Antiques & Fine Jewelry is a family business established in the Chicagoland area in 1930. We specialize in fine antique and estate jewelry from the Georgian, Victorian, Arts an...
This personal estate is the owner's lifetime collection of Antiques and Collectibles, including; American, European, Continental, Victorian, Art Nouveau, Art Deco, Arts and Crafts, Vintage,...

Located in Orange County, California, Aversa Antique Gallery sells a variety of antiques, fine art, and collectibles on their website. Although they carry a varied selection of Antiques and...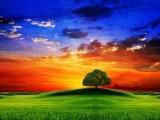 Test Seller for WorthPoint.com Nothing will be for sale from this seller this is just a testing bot. Thanks for your Time!

At Now 'N Again, we take pride in offering you items listed well below suggested retail price and/or retail value. We carry everything from antique furniture, rare finds and collectibles th...