Buy
Account
Sellers

Seller of Fine Antique's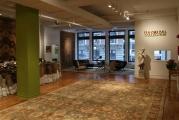 The Nazmiyal Collection is a respected purveyor of fine and decorative antique rugs and vintage carpets. Our NYC rug gallery has become the go-to source for customers from all ove...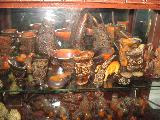 "The Heritage Gal" store contains a wide variety of fine things including Jewelry, Art, Dolls , Historical, Bronzes. Glass , Books and many more categories not mentioned here . We...



I love antiques of all kinds, Pottery, Glass, Costume Jewelry, Fine jewelry, and wood decoys. You will find them all here. I have lots of things to sell. Hope you like them. DON'T FORGET TO...

Maryland dealer with American & European Art Glass
For the rest of October, please use Coupon Code October2012 to receive 10% off your purchase. GoodOleTom is offering free domestic shipping on jewelry items $24.95 and above.   Tom...
East Hartford, Connecticut

SOLAS: acronym for Serendipity On Line Antique Sales. Serendipity: the phenomenon of finding valuable or agreeable things not sought for. That kind of sums up my business. I rarely start out...

San Francisco, California