Buy
Account
Sellers

At Now 'N Again, we take pride in offering you items listed well below suggested retail price and/or retail value. We carry everything from antique furniture, rare finds and collectibles th...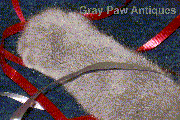 About Us Gray Paw Antiques offers an eclectic collection of fine antiques and vintage items for discerning buyers. Our mission is to provide the highest quality items that have the smallest...
Allison Park, Pennsylvania

My family and I are obsessed with the great designers of the mid century era, Charles and Ray Eames, George Nelson, Mies van der Rohe,Alvar Aalto, Sigurd Lewerentz and Arne Jacobsen. There ...