Buy
Account
Sellers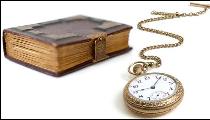 Quality European Antiques & Decorative Accessories for the Home and Garden Antique Furniture Antique French Furniture Antique British Furnishings Antique Garden Accessories Antique Ligh...
Newport Beach, California

Castle House Antiques is located in Mississippi, and is owned by Donnie and Darlene Register. Specializing in fine 18th & 19th century antique furniture, clocks, porcelains, stained glas...



Daphne took the familiar road to being an antique dealer by becoming a collector first. She especially loved Haviland china and copper kitchen articles. In 1984 she began her professional li...
Saratoga Springs, New York

Irish Creek Antiques and Collectibles takes it's name from our place in the Blue Ridge Mountains of Virginia. The Shenandoah Valley area is not only rich in history and some of the most beau...

Fine reproduction antiques sourced from around the world.

Agnes Preston-Brame and Gary Brame have owned Jules Antiques and Fine Art since February 2007. Agnes and Gary are long time residents of Greensboro, NC and have previously owned and operated...
Greensboro, North Carolina

Selling Antiques, Collectibles,Decorative & Designer Decor, Art, mid-century modern and vintage items.