Buy
Account
Sellers

Welcome to The Warehouse at Urban Artifacts - your source for antiques. We are a wholesale, warehouse with 14,000 Square Feet of space under one roof. The warehouse features a huge variety a...
Philadelphia, Pennsylvania

Southampton Antiques offers one of the largest selection of fine quality, antique, American made, Victorian, and turn-of-the-century oak furniture in the United States. They have over 300 it...
Southampton, Massachusetts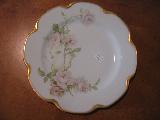 French and American Haviland for sale. Pattern identification and searching at no charge. Want lists maintained. Over 30,000 pieces of Haviland in inventory. Author of "Haviland China-...

Antique dealer in New Jersey, dealing in general line antiques, specializing in lighting.

Located in Orange County, California, Aversa Antique Gallery sells a variety of antiques, fine art, and collectibles on their website. Although they carry a varied selection of Antiques and...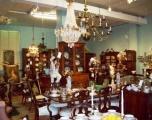 The Caroline Collection - One of the Southeast's finest and largest private collections of quality antiques, art and gifts.. Three huge floors of exquisite ever changing inventory in vignet...

Settee brings you European and American Antique furniture and decorative goods to you from Louis XV to American periods and Art Deco. We have been trying to provide Unique, rare, high qualit...

Collum Antiques has been supplying quality antiques to locals and visitors to the Tampa Bay Area for over 17 years. This father-daughterteam has a wide range of interests that is reflected i...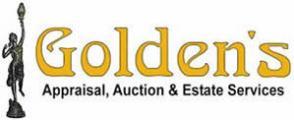 East Main Antiques located in historic Washington, Missouri is located in the 'old feedstore'. The dealers have combined experience of over twenty years. We are delighted to join GoAntiques ...