Buy
Account
Sellers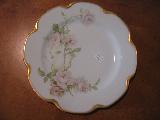 French and American Haviland for sale. Pattern identification and searching at no charge. Want lists maintained. Over 30,000 pieces of Haviland in inventory. Author of Haviland China-Age o...

A Trusted Seller Since 1982, Curiosity Cove is the Oldest Antique Shop in Nanaimo's Budding Antique District Downtown. Member of the Canadian Personal Property Appraisers Group Canada-Wide,...
Nanaimo, British Columbia

Settee brings you European and American Antique furniture and decorative goods to you from Louis XV to American periods and Art Deco. We have been trying to provide Unique, rare, high qualit...

Owned and operated by Serge Matt, a native of France, who has been in the Antique business for over 30 years. The store is well known for it's high quality and integrity with prices at fair ...
San Francisco, California
VICTORIAN HOUSE ANTIQUES is family owned business, We have been in business since 1970's, Our aim is to bring quality and unique antiques and collectibles to our customers, To achieve that w...


WELCOME! Life brings surprises every day as we CELEBRATE MEMORIES. Enjoy each and every day. Oh my, we have collected for three generations and now it is time to share with the world! Co...

Welcome to Truetiques, Inc.. Here you will find a vast array of vintage advertising including paper and metal signs, Black Americana, historical ephemera, antique toys and much more. We sell...