Buy
Account
Sellers
Toys - Games - Dolls - AND MUCH MORE!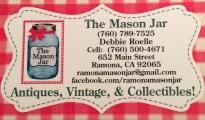 The Mason Jar is located in the quaint town of Ramona, Ca. We sell a variety of wonderful antiques as well as vintage & collectibles. We are a family run small business selling online ...

A long tradition in antique silver business, a family run passion today at third generation, started from my grandfather Agostino in Milano Italy in the far 1935 . Now the business has moved...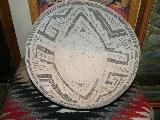 Dealer of Native American Litchis Pre Historic and Historic, Railroad Collectibles, Curiosities, Antiquities, plus many other Antiques and collectibles. BUY, SELL, TRADE, APPRAISALS NO SALE...

WELCOME to the exciting world of Dog Mountain Antiques! We are a family owned business thirty-five years strong!! While we predominantly purchase vintage and antique military items, and old...
CHECK OUT. A BIT OF EVERY .THING.. IF I CAN HELP IN ANY WAY PLEASE LET ME KNOW YOU CAN EMAIL ME HAVE A GREAT DAY AT akersbrenda@ymail.com SEE WHAT IS NEW AGAIN THANKS FOR SHOP...