Buy
Account
Sellers

WELCOME! Life brings surprises every day as we CELEBRATE MEMORIES.  Enjoy each and every day.  Oh my, we have collected for three generations and now it is time to share with...

It is with great pleasure that we bring you our store and hope that you will chose a piece to call your own. From our family to yours, we offer you the best quality items at a competitive m...

Largest collection of Ming' Honolulu Fine Estate Jewelry on the Internet.

All Vintage I buy and sell Antiques and Collectibles. I have been selling local 25+ years and online 10 years. I frequent Estate Sales, Auctions, Vintage Shops, ... I ship anywhere in t...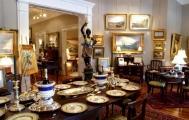 Scott is a 10 year veteran in the world of vintage, collectible and rare items.  The business specializes in matching up buyers and sellers in the Antiques, Collectibles and Fine Art I...