Buy
Account
Sellers


The history of what is now Art Deco Decor began from the interest and admiration of the art deco styles and bronzes that owner James Pessy has had a great ability to reproduce for the past ...


Largest collection of Ming' Honolulu Fine Estate Jewelry on the Internet.

Established in 1982. An internet trading company, based in London England. We sell a wide variety of good quality antiques and collectibles. This includes Jewellery, Silverware, Silver-Plat...

Enjoy browsing thru our collection of fine antiques, collectibles and vintage items. We have everything from depression glass, porcelain, silver, vintage items, books to collectibles and mor...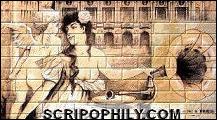 CORPORATE PROFILE Scripophily.com LLC, The Gift of History , is a leading provider of collectible stock and bond certificates and other old paper items. We also provide research information...


Asian Country Antiques carries a large selection of authentic Chinese antique furniture and accessories from the Qing Dynasty. We ship to most states at very reasonable prices using blanket...
Charlotte, North Carolina