Buy
Account
Sellers

Port City Antiques is an internet based web store for consignors to have their merchandise sold or auctioned. It is based in Wilmington, North Carolina and its client base is Southeastern No...
Willmington, North Carolina

Welcome to Geaux Vintage!! Here you can find antique/vintage European home decor, including small furniture, pottery and china, sterling silver flatware and unique sterling silver gift items...

An array of many unique antiques and collectibles are offered at this web site. Merchandise ranges from a collection of German Steiff, Schuco, & Hermann animals and other fine toys, jew...



Specializing in Art Deco, Art Nouveau, the works of Louis Icart, Lalique, Galle, Tiffany, Fine Jewelry, Cartier, VanCleef, Costume Jewelry, KPM, art Pottery, Oil Paintings, Bronzes, Chiparus...

Anyone with an eye for quality and the sophisticated taste of a connoisseur already knows why Daniels Antiques is the first name for Museum Quality Furniture and Objects d' art. Certainly no...

Nancy's Dolls & Antiques has been in business since 1995. I sell a general line of antiques including dishes, teapots, cookie jars, depression glass, primitive country antiques for the ...

Fine Art and Antiques since 1975. 18th, 19th, and early 20th century furniture, oil paintings and accessories. Free appraisals.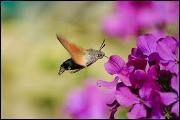 We are experienced in antique malls, shows, and online shops and auctions. Quality merchandise and integrity are our standards, and we will work with you to minimize shipping costs. The list...