Buy
Account
Sellers

The world famous London Silver Vaults, in the heart of London's legal district, is home to the world's largest collection of fine antique silver, and also to a wealth of knowledge on the sub...

Antiques by Lise Bohm selling High Style, Museum Quality, American Victorian Furniture by makers such as John Henry Belter, Herter Brothers, Meeks, Alexandre Roux, etc.

Southampton Antiques offers one of the largest selection of fine quality, antique, American made, Victorian, and turn-of-the-century oak furniture in the United States. They have over 300 it...
Southampton, Massachusetts

RoGallery.com is an established art dealer and gallery located in New York City for over 30 years. We occupy a 10,000 square foot building that holds our extensive collection of select art...

Antique dealer in New Jersey, dealing in general line antiques, specializing in lighting.

Collum Antiques has been supplying quality antiques to locals and visitors to the Tampa Bay Area for over 17 years. This father-daughterteam has a wide range of interests that is reflected i...

Antique Longcase(Grandfather), Mantel, Bracket, Carriage & Wall Clocks + Antique Barometers, Watches & Music Boxes. We offer a U.K. and worldwide delivery service on our large select...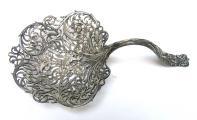 Welcome to Goldenzone located in the heart of historical New England. We have been in business since 1999. Here you will find an array of unique antique, vintage and collectible items includ...

Specializing n American Antiques, Accessories & Art (19th Century to Modernism), Silver, Folk & outsider art, and Whimsical Things to Make Your Life Easier & More Delightful.