Buy
Account
Sellers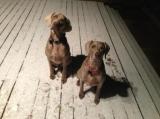 POPLAR HALL is an antique shop for the bargain hunter, connoisseur and beginning collector of fine furnishings and collectibles. The shop has over nine thousand square feet of European, Am...
We are new to Go Antiques and are adding new items every day. We are now set up to take either forms of electronic payment and prefer 2Checkout over PayPal but certainly take cash, cashier...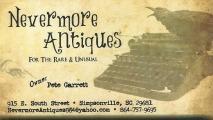 Welcome to Nevermore Antiques! We opened our storefront in September of 2012. We are located in Simpsonville, SC. We strive to provide quality merchandise to our customers, including the ra...
Simpsonville, South Carolina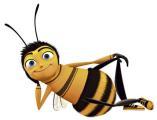 Welcome to Bees' Knees!! We've buzzed the Northeast to bring you a virtual honeycomb of unique items. So, bee happy, don't worry, please enjoy our selections.
san Bernardino, California