Buy
Account
Sellers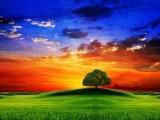 Test Seller for WorthPoint.com Nothing will be for sale from this seller this is just a testing bot. Thanks for your Time!

Gallery-2000 collected great collection of rare paintings and shows them here! Also especially for GoAntiques we present collection of giclees and lithographs of these rare pai...

At Now 'N Again, we take pride in offering you items listed well below suggested retail price and/or retail value. We carry everything from antique furniture, rare finds and collectibles th...