Buy
Account
Sellers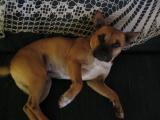 We started our business in 1979 as a metal refinishing shop, polishing and restoring brass, copper and metal items. From candlesticks to brass beds, over the past 36 years Bob has converted...

Beverly Hills, California

We are antique dealers, antique show and auction promoters, auctioneer (AB4267) and a consignment auction house (AB2868)


We've been in business for 15 years. We are centrally located in the Ohio Valley where some of America's finest glass was made. We are just minutes away from the old previous Imperial Glass ...

Antique Articles is owned by Sandie Fowler and has been in business for over 30 years. The business has specialized in selling original American and European ceramic tiles ca. 1650-1930's a...

Port City Antiques is an internet based web store for consignors to have their merchandise sold or auctioned. It is based in Wilmington, North Carolina and its client base is Southeastern No...
Willmington, North Carolina

Welcome to Geaux Vintage!! Here you can find antique/vintage European home decor, including small furniture, pottery and china, sterling silver flatware and unique sterling silver gift items...


Anyone with an eye for quality and the sophisticated taste of a connoisseur already knows why Daniels Antiques is the first name for Museum Quality Furniture and Objects d' art. Certainly no...