Buy
Account
Sellers

Antiquarian Traders has been an established dealer in rare and unusual antiques for over thirty years. Our inventory contains over 10,000-museum quality pieces-the finest examples of 19th a...
Beverly Hills, California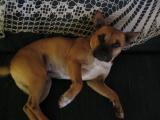 We started our business in 1979 as a metal refinishing shop, polishing and restoring brass, copper and metal items. From candlesticks to brass beds, over the past 36 years Bob has converted...

Welcome to our on-line store. We specialize in Coca-Cola memorabilia, advertising dolls, breweriana, fast food, soda pop, and all kinds of advertising collectibles. In addition, you'll find ...

We began collecting antiques 32 years ago and ten years ago we opened "The French Lily" and many of the items are from our personal collection. Other pieces are from some very inte...


We've been in business for 15 years. We are centrally located in the Ohio Valley where some of America's finest glass was made. We are just minutes away from the old previous Imperial Glass ...

We have been in business since 1990 and have gorgeous Costume and Fine Estate jewelry for sale as well as antiques, purses, compacts, hats, buttons, books and more. You may recognize us fro...

Antique Articles is owned by Sandie Fowler and has been in business for over 30 years. The business has specialized in selling original American and European ceramic tiles ca. 165...

Beverly Hills, California

We are antique dealers, antique show and auction promoters, auctioneer (AB4267) and a consignment auction house (AB2868)