Kiki Kogelnik, Serigraph, Doctor's Wife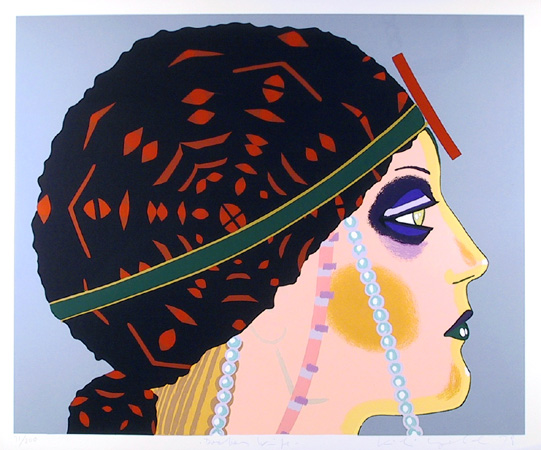 Artist: Kiki Kogelnik
Title: Doctor's Wife
Year: 1977
Medium: Serigraph, signed and numbered in pencil
Edition: 200
Paper Size: 31.5" x 26"


Kiki Kogelnik an Austrian by birth and training lived in the United States for many years. She is exhibited widely in Europe and the U.S.
Her early work was primarily abstract, but soon evolved into cut out figure forms in space age settings and clothing. These early interests continue to appear in the present figure paintings of women. "Fashion imagery relates directly to our fantasy expectations of the world... expectations which are never met in real life where people are not perfectly attired, posed, cool, aloof and elegant," says Ms. Kogelnik.

In 1967, Kiki declared that contemporary art comes from the artificial. The human condition has undergone fundamental changes in this century. Traditional values and assumptions have been attacked and upset and not been replaced. Our congenial view of life and security in nature has shattered. The ever-increasing domination of technology and mechanical processes in our civilization have reduced our humanity and alienated us from our natural environment. Hence, the appropriateness of Kiki's feeling that contemporary art cornes from the artificial.

As she once portrayed herself with a gigantic scissor, Kogelnik tailors a life to size for us. The idols of society drop their masks, displaying anemic faces, their bloodless beauty and disassociation with the real world. Behind all this stands the artist with a knowing and sorttewhat melancholic smile, fully engaged, holding up a mirror to the face of our time.
Dealer accepts: PayPal, Cash, Check, Authorize.Net
Shipping: Negotiated with Seller
Items Similar To "Kiki Kogelnik, Serigraph, Doctor's Wife "