Ebony Oct.1973 Joe Louis at 60, Argentina, Isaac Hayes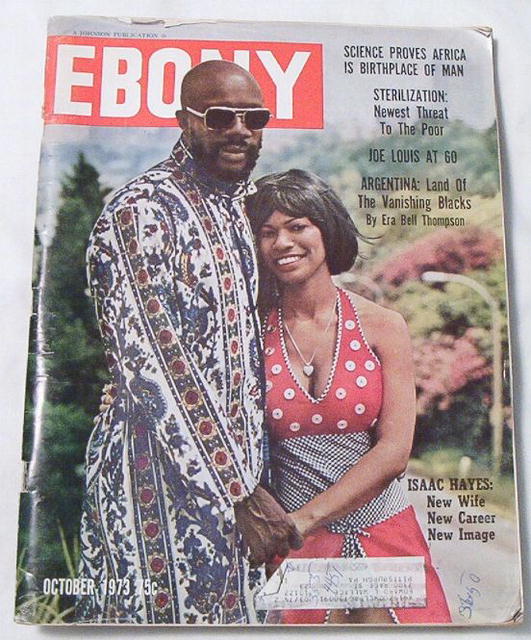 $15.00
Quantity available: 1
This is Ebony magazine, October, 1973, Vol. XXVIII, No. 12. Great stories, many color and black-and-white photos, many great early-1970s advertisments. Contents include:
Jamaica - problems Argentina: Land of Vanishing Blacks Our Envoy in Paradise (Riviera) Save the Children - movie about 1972 PUSH EXPO helps fund rights fight EBONY Black Music Poll Isaac Hayes: New Wife, New Image, New Career Earth's Eye on the Moon - radiation camera for space study Africa: Birthplace of Man Monsanto's Designer Extraordinaire - Norma Curby Joe Louis at 60 Heisman Winner Jumps to Canada - Johnny Rogers Tuskege3e's Black Regime - Ford's Administration condemned, commended The Miracle at Supreme Life - fast growing insurance firm Human Rights: Sterilization - Newest Threat to the Poor Departments - Letters, Books, Photo-Editorial, Fashion, etc.
Size is approx. 10" x 13", 180 pages, condition is good, cover and a few other pages slightly loosening at staples, minor edge/corner wear, etc.
[Box 47060] - [Item 119918]
Dealer accepts: PayPal, Money Order
Shipping: $4.50
Items Similar To "Ebony Oct.1973 Joe Louis at 60, Argentina, Isaac Hayes"