Westraven Tile Flag of Prince Edward Island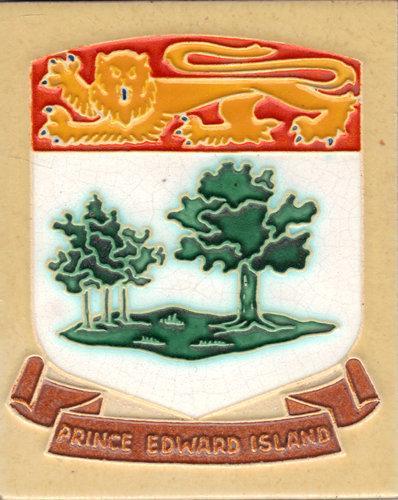 $95.00
Quantity available: 1
This is a great tile of the Prince Edward Island Flag.The flag of Prince Edward Island, Canada, is a banner modelled after the provincial arms. The flag has the proportions 2:3; the three sides away from the mast are bordered by alternating bands of red and white. The upper third of the flag features the English heraldic lion which appeared both on the coat of arms of Prince Edward, Duke of Kent, for whom the province is named, and on that of King Edward VII. The lower two-thirds show an island on which appear three small oak saplings (on the left) – representing the three counties of PEI (Prince, Queens, and Kings) – under the protection of a great oak tree which represents Great Britain. This symbolism is also reflected in the provincial motto, Parva sub ingenti (the small under the protection of the great). The flag was adopted March 24, 1964. Condition is very good with only the slightest of flaws. Two holes were factory drilled on top edge to have string or wire to hang the tile. The colors are super.
Dealer accepts: Money Order, PayPal, Check
Shipping: Negotiated with Seller
Items Similar To "Westraven Tile Flag of Prince Edward Island"