The Standard Knife Collector's Guide 5th Edition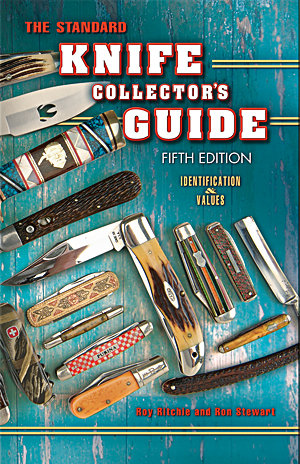 This book lists literally hundreds of manufacturers of cutlery from all over the world. Old as well as new brands are included. The easy-to-use format allows the collector to become an expert in evaluating or appraising knives by using the RBR evaluation scales. There are overviews describing the histories of major knife companies, a section on commemoratives and limited editions, clubs and organizations, numbering systems, and a section on identifying knife patterns. The handle materials section contains full-color photographs showcasing the variety of handle materials used in the manufacture of knives. This book is a must for the experienced as well as the new knife collector. A thorough pricing update and an expansion in the RBR scales are highlights of this fifth edition. The Standard Knife Collector's Guide is once again a cut above the rest! SHIPPING FEES: Domestic shipping is available for $6.00 for the 1st book and $0.70 each additional book (via media mail). International shipping is available or $11.00 per book via USPS (15 to 20 business days for delivery) and $30.00 fro the first book 1st book and $10.00 each additional book via FedEx (4 to 8 business days for delivery).
Items Similar To "The Standard Knife Collector's Guide 5th Edition"
Dealer accepts: PayPal
Shipping: $6.00