Buy
Account
Sellers

We are antique dealers specializing in Shelley china, Chintz, Quimper, Clarice Cliff,Bakelite jewelry, Art Deco jewelry,Victorian jewelry, Tortoise shell jewelry, Jet jewelry,English silver,...
Penn Valley, Pennsylvania

Penny Farthing Antiques is owned and operated by Lesley Clark, who started the business some 28 years ago in South Africa, where she specialized in Antique Lighting, formal English, America...

Gates Antiques Ltd. offers an extensive array of 18th and 19th century furniture and accessories. Founded in 1961,we are known to collectors across the country. We specialize in 'investment...

Wonderful collectibles from 1976 to the present. Mostly Hallmark, Care Bears and Beanie Babies.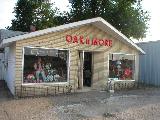 Welcome to our Go Antiques Store - Good Ole Days . We hope you enjoy your visit to our store. We strive to give good customer service - well packaged items and fast shipping. We have been i...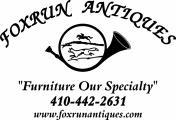 Foxrun Antiques has been in business for over 30 years offering a wide variety of antiques, primitives, country and estate furniture. We have one of the largest selections of restored furni...

Thank you for visiting my shop. Since I was a child I have been a collector. I love the hunt of finding a treasure! I hope you enjoy viewing the many treasures listed in my shop. If you have...