Buy
Account
Sellers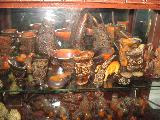 The Heritage Gal store contains a wide variety of fine things including Jewelry, Art, Dolls , Historical, Bronzes. Glass , Books and many more categories not mentioned here . We will be l...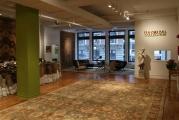 The Nazmiyal Collection is a respected purveyor of fine and decorative antique rugs and vintage carpets. Our NYC rug gallery has become the go-to source for customers from all over the worl...


I love antiques of all kinds, Pottery, Glass, Costume Jewelry, Fine jewelry, and wood decoys. You will find them all here. I have lots of things to sell. Hope you like them. DON'T FORGET TO...

Maryland dealer with American & European Art Glass

San Francisco, California

Antique Tapestry, Textile, & Rug Gallery located in the Manhattan Art & Antiques Center for over 30 years!!!!!

Antique dealer, doing antique shows on the road for eighteen years, specializing in 19th century and early 20th century furniture. We also have in our inventory, a stick barometer,bronze,sla...

Museum quality antique arms and armor. We supply quality pieces to customers around the world, including world-reknowned museums. All items come with an unconditional money-back guarantee.
Tuckasegee, North Carolina

Welcome to the on-line home of The Treasure Chest. I started to collect Depression glass and jewelry with my mother and grandmother more that 25 years ago. Now, my husband and I attend many...