Buy
Account
Sellers



Daphne took the familiar road to being an antique dealer by becoming a collector first. She especially loved Haviland china and copper kitchen articles. In 1984 she began her professional li...
Saratoga Springs, New York

Irish Creek Antiques and Collectibles takes it's name from our place in the Blue Ridge Mountains of Virginia. The Shenandoah Valley area is not only rich in history and some of the most beau...

Fine reproduction antiques sourced from around the world.

Selling Antiques, Collectibles,Decorative & Designer Decor, Art, mid-century modern and vintage items.

Treasure Trove Antiques offers an eclectic selection of antiques & collectibles for the beginning or advanced collector. Dolls, European & American china, Jewelry and much more. In b...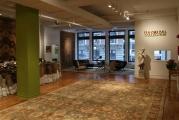 The Nazmiyal Collection is a respected purveyor of fine and decorative antique rugs and vintage carpets. Our NYC rug gallery has become the go-to source for customers from all over the worl...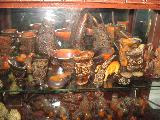 The Heritage Gal store contains a wide variety of fine things including Jewelry, Art, Dolls , Historical, Bronzes. Glass , Books and many more categories not mentioned here . We will be l...