Buy
Account
Sellers

Dining room furniture specialist. Large mahogany Duncan phyfe dining room tables and dining chairs. China cabinets & sideboards. Round tables, Banquet tables, and specialty tables. High ...
House of Wynn is an antique store that sells European antiques. We have a brick and mortar store at 3525 Lovell Ave. in Fort Worth, TX. 817-763-5530 We carry traditional things as well as...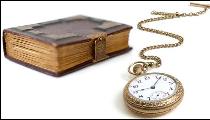 Quality European Antiques & Decorative Accessories for the Home and Garden Antique Furniture Antique French Furniture Antique British Furnishings Antique Garden Accessories Antique Ligh...
Newport Beach, California

Castle House Antiques is located in Mississippi, and is owned by Donnie and Darlene Register. Specializing in fine 18th & 19th century antique furniture, clocks, porcelains, stained glas...



Daphne took the familiar road to being an antique dealer by becoming a collector first. She especially loved Haviland china and copper kitchen articles. In 1984 she began her professional li...
Saratoga Springs, New York

Irish Creek Antiques and Collectibles takes it's name from our place in the Blue Ridge Mountains of Virginia. The Shenandoah Valley area is not only rich in history and some of the most beau...

Fine reproduction antiques sourced from around the world.