Buy
Account
Sellers

Fine reproduction antiques sourced from around the world.

Selling Antiques, Collectibles,Decorative & Designer Decor, Art, mid-century modern and vintage items.

Treasure Trove Antiques offers an eclectic selection of antiques & collectibles for the beginning or advanced collector. Dolls, European & American china, Jewelry and much more. In b...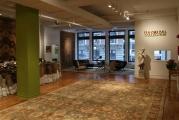 The Nazmiyal Collection is a respected purveyor of fine and decorative antique rugs and vintage carpets. Our NYC rug gallery has become the go-to source for customers from all over the worl...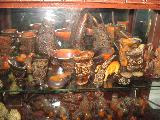 The Heritage Gal store contains a wide variety of fine things including Jewelry, Art, Dolls , Historical, Bronzes. Glass , Books and many more categories not mentioned here . We will be l...

We are a long term, well established company specialising in Staffordshire figures including exotic animals, dogs, deer, sheep and early bocage pieces. In our always extensive stock we have ...


I love antiques of all kinds, Pottery, Glass, Costume Jewelry, Fine jewelry, and wood decoys. You will find them all here. I have lots of things to sell. Hope you like them. DON'T FORGET TO...

San Francisco, California