Buy
Account
Sellers

Betty's HOME - A Treasure Trove of Antiques, Art Glass, Collectibles and Much More.... I am a Certified Appraiser and Consultant of Antiques and Collectibles for over 20 years in the Southe...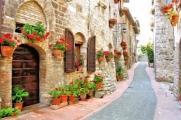 Welcome to Vintage Alley! As a thirteen year eBay seller the time has come to venture out and start selling on a new site. I love buying and selling vintage items and hope you'll enjoy br...

At Memory Lane Everyone is Entitled to a Piece of the Past. You will find antiques, vintage, collectibles, and more at memory lane. So far, I have listed a spattering of milk glass, ch...

We offer a wonderful selection of vintage to new costume jewelry. So, hop on board the Jewelryland Express. This a great site worth checking out. You never know what treasure you might fi...