Buy
Account
Sellers

La Vieja (Old Woman) Antiques, Vintage Clothing, and collectibles. I am no longer in a building, the building is being remodeled, and unfortunately my husband of 49 years recently passed o...

We have a diverse collection and offering of both European and American antiques and collectibles. Our inventory on GoAntiques runs the gamut. We offer depression era glass, dinnerware, fin...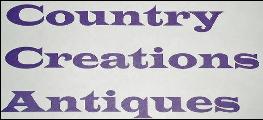 We are Country Creations Antiques, a division of AGZ Enterprises, Inc., and have been in the antique business since 1976. We specialize in antique quilts, quilt tops, blocks and original vi...

Get $10 off a future order when you make a purchase of $50 or more on our site. Limited time only. Many unique items to choose from! New additions added daily!

Welcome to TCACMALL. We hope your shopping experience is a pleasant one. Please email us tcac@tcacmall.com with any questions or concerns. We take credit/debit cards over the phone if you p...

For over 40 years we have been collecting investment-quality antique furniture items purchased from individuals and reputable dealers from all over the world. We are now, exclusively an onl...

Le Louvre French Antiques are Direct Importers of France of 18th and 19th Century French Furniture, Accessories , and Chateau Architecturals. Le Louvre French Antiques, has been a leading ...

The history of what is now Art Deco Decor began from the interest and admiration of the art deco styles and bronzes that owner James Pessy has had a great ability to reproduce for the past ...