Buy
Account
Sellers

For over 40 years we have been collecting investment-quality antique furniture items purchased from individuals and reputable dealers from all over the world. We are now, exclusively an onl...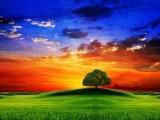 Test Seller for WorthPoint.com   Nothing will be for sale from this seller this is just a testing bot.   Thanks for your Time! 

    Gallery-2000 collected great collection of rare paintings and shows them here!     Also especially for GoAntiques we present collection of giclees and lithograp...

Authentic antique hardware, no reproductions, specializing in door and furniture hardware, curtain tiebacks, mechanical doorbells and accessories. Large selection of bathroom accessories.

A Trusted Seller Since 1982, Curiosity Cove is the Oldest Antique Shop in Nanaimo's Budding Antique District Downtown. Member of the Canadian Personal Property Appraisers Group Canada-Wide,...
Nanaimo, British Columbia

At Now 'N Again, we take pride in offering you items listed well below suggested retail price and/or retail value. We carry everything from antique furniture, rare finds and collectibl...