Buy
Account
Sellers

We are direct importers of fine English antiques. With offices in London and Chicago we are uniquely capable of providing items which have been individually selected to meet the highest stan...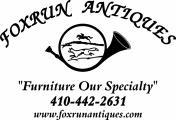 Foxrun Antiques has been in business for over 30 years offering a wide variety of antiques, primitives, country and estate furniture. We have one of the largest selections of restored furni...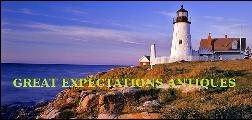 Great Expectations Antiques is a family owned company that has over ten years experience in offering antiques and collectibles for sale. We have a large selection of Antique and Used Woodwor...

Buying and Selling Real Antiques ~ Consignment ~ ISA Appraisals ~ Estate Sales ~ Auctions

Wonderful collectibles from 1976 to the present. Mostly Hallmark, Care Bears and Beanie Babies.

Gates Antiques Ltd. offers an extensive array of 18th and 19th century furniture and accessories. Founded in 1961,we are known to collectors across the country. We specialize in 'investment...

More than 30 years of experience buying and selling antiques and collectibles. Specializing in quality and affordable jewelry, smalls, object d'art, porcelain and orientalia. All items are d...
Fort Washington, Pennsylvania