Buy
Account
Sellers

Museum quality antique arms and armor. We supply quality pieces to customers around the world, including world-reknowned museums. All items come with an unconditional money-back guarantee.
Tuckasegee, North Carolina


Antique dealer, doing antique shows on the road for eighteen years, specializing in 19th century and early 20th century furniture. We also have in our inventory, a stick barometer,bronze,sla...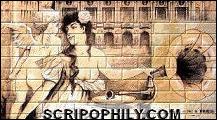 CORPORATE PROFILE Scripophily.com LLC, The Gift of History , is a leading provider of collectible stock and bond certificates and other old paper items. We also provide research information...

We have a diverse collection and offering of both European and American antiques and collectibles. Our inventory on GoAntiques runs the gamut. We offer depression era glass, dinnerware, fin...

Welcome to the on-line home of The Treasure Chest. I started to collect Depression glass and jewelry with my mother and grandmother more that 25 years ago. Now, my husband and I attend many...

Welcome to Scott Antiques. We have been in the antiques business, buying and selling, for nearly 25 years. For our founder, Scott Noblett, what started as a teenage hobby quickly became an o...
Greensboro, North Carolina

We have been in business for almost 11 years bringing the best vintage and new retro items to our customers at the best prices. We value our customers and provide the best service possible.
Fayetteville, North Carolina

Somewhere In Time Antiques is located on the Historic Strand Street of Galveston Island, Texas. I have been at this location for the past seventeen years. As well as selling antiques I also...

Welcome to TCACMALL. We hope your shopping experience is a pleasant one. Please email us tcac@tcacmall.com with any questions or concerns. We take credit/debit cards over the phone if you p...