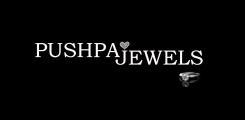 Payment Policy
We prefer to accept payment through Paypal.
Shipping Policy
We deliver worldwide through Bombino Express and/or EMS. Both courier services are traceable. We are charging you only for the shipment of your item. Rest of all import duties, fees, fine (if any) etc. will be paid by the buyer. The item will be shipped after 5-12 days of receiving the complete payment. Shipment will take approx. 7-20 days (days may vary, depending on the country) to deliver the item to you.
Return Policy
In case you are not satisfied with your purchase from us, you can inform us within 2 days and return the item within 5 days, of receiving the item. Send us the shipping details within 5 days of receiving the item. We provide full refund (after deducting the shipment charges) with in 3 days of receiving the item back. Return shipment will be buyer's responsibility. We expect the item to be in natural, unbroken and unused state, when it comes back to us for the above mentioned facility.