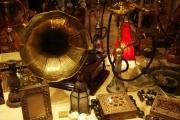 Payment Policy
We accept many forms of payment and ideally prefer payment within 24 hours of your purchase. We understand if things happen, so just communicate with us so we can work out any arrangements. We are also open to payment schedules for layaway.
Shipping Policy
Many of our items require careful shipping & packing which means much time, care & attention.
We do our best to keep this cost minimal while also ensuring the item gets to you just as we sell it.
We are completely open to working out a shipment via most any means, whether it be express, or slower for a more economic cost savings... Although some times there is only a limited way an item can ship due to it's size and weight.
Whatever the case may be, we are happy to work out best solution for all.
Return Policy
Returns accepted within 7 days.