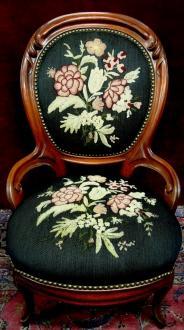 Payment Policy
We Accept Pay Pal Payment

Pay Pal allows buyers to pay with credit cards, debit cards and checks and also has a pay later plan.
Pay pal accounts are free to everyone and we easy to set up
Payments are expected within two days of order or best offer accepted
We will send a reminder email for non payment after two days, if you require more time to make your payment please respond to our email.
Other wise after three days of non payment and lack of contact we will assume you are not interested in the purchase and cancel the sale
This site operates with high security like the other free standing sites they have a secure check out through pay pal that offers buyer and seller protection on everything that is sold.
Shipping Policy
UNITED STATES ONLY FOR ANY SHIPPING INCLUDING FREIGHT
ON VACATION ALL ORDERS WILL SHIP UPON RETURN STARTING ON JUNE 29th 2016
Furniture is Local Pick up ONLY shipping is not included in the price and we do not crate or ship furniture
We offer local pickups with you or your carrier and schedule them by appointments ALL items must ship ONLY TO US the address on the pay pal account only in the United States
The buyer will need to contact shippers directly for quotes and make all arrangements for pickup and arrange payments directly with them.
Customer will need a drivers license to pick up their item
Offer shippers the ID number item; the ad has everything needed to provide a quote.
Our pick up Zones Angola, Indiana 46703
Warehouses are CLOSED we scheduled in advance by appointment only.
We set Appointments Monday- Friday 10:30 – 3:30
The warehouse does not have stairs or walkups; so they may need a lift truck, fork lift, people to load and wrapping supplies.
Due to insurance protection we do not crate, prepare or blanket wrap or load.
Our goal is to complete furniture pickup with 45 days of payment. Furniture left in our warehouse unclaimed after 45 days will begin to incur storage fees charges of $25 a week and be invoiced unless prior arrangements are made in via email During holiday rush we offer an exceptions and extend the pick up to 60 days.
In an emergency if we agree to a cancelation after one week of the sale and before pick up only there will be a 25 % fee charged off the total amount of the item, it will deducted from any refund.
We are NOT recommending any of these companies or responsible in any way for their actions or quality of service. Please direct all questions about rates, pickup arrangements, liability, and payment to each carrier directly, they do not work for us nor pay us
See their Sites for quotes
Maas Transport 352-229-0173 Bobby
Don Hill Antiques Don 724-493-0492 No WESTERN states
Plycon Trans Group 631-269-7000 Neil
Vintage Trucking 413-212-1252 Scott
Any furniture that is not picked up after 90 days with no contact from buyer will be forfeited
Return Policy
PLEASE NOTE: The aforementioned assessment of this item's condition is based on our critical eye and interpretation. We strive to be very diligent in providing as accurate a description as we see it, coupled with many pictures.
Since all our estate pieces are sold "as is" and non-refundable it is imperative you are completely satisfied and confident in this item's condition before buying, or making an offer. Therefore, we strongly recommend you contact us with any questions regarding condition and we will reply as quickly as possible.
You can be assured that you will receive the exact item that is described and you see in the photos
We do not accept returns unless we send the wrong item is ever sent and we will make it right.
if your item arrived damaged contact us within 3 days You must keep the item all the wrapping materials and we will file an online insurance claim for you with the carrier ASAP. We will email you with the updates as they occur.
All Sales are final in the event that you need to cancel a furniture order it must be done within two days of cleared payment and there a 25 % service fee deducted from your order to pay to fees we incur to process your order and move your item to the warehouse for pick up.
We do not guarantee our clocks to work after the shipping process they may need an adjustment or to be wound, since they are antique and vintage anything can happen at any time there are not warranties.
There are no warranties on the phonographs or Radios or Clocks they are Antique and Vintage and may require adjustments, winding, placing them on a flat surface or new batteries.
If you order pieces of furniture we can arrange for local pick up at no charge, or we can also assist in the shipping process for you if you don't have a preferred shipper.
Angola, Indiana
Seller Since 2010

---

View Store Policies