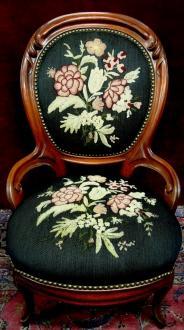 Payment Policy
We Accept Pay Pal
Which they accept credit cards, echecks, and debit cards
Pay Pal allows buyers to pay with credit cards, debit cards and checks and also has a pay later plan.
Shipping Policy
We have just changed our shipping from UPS to USPS to offer more economical rates to our customers , in the event that you need an item to go UPS contact us and we can check into for you and adjust the shipping cost accordingly.
All our Items will be professional wrapped and each item will automatically be insured for the amount of purchase and shipped USPS..
Items will ship out on or before 5 business days of cleared payment
In the event your item dose not arrive or ever arrives damaged please email us ASAP, or within 2 days, keep all the packing material, boxes along with the item. We will file a claim for you and your claim will be handled in a professional manner.
After you place your order you will receive a confirmation and as soon as your item ships we will forward a note and your tracking information, we will also contact you after if ships to make sure everything is order.
We do not ship Internationally in the United States Only
Large Items and Furniture
We offer Free Pick Up Service
Freight Shipping Charges are the sole responsibility of the buyer and to arrange for pickup and shipping.

If you are unable to pick up locally or don't have your own preferred mover we have one on file they are independent company and not affiliated with, work for nor pay us. We are not responsible in any way for their actions or quality of service. Please direct all questions about rates, pickup arrangements, payment and claims to the carrier directly.
Most companies will look on the website if you give then the item number and they can look at the item measurements, approximate weight and tell them what you paid to insure the item for the full amount our pickup zone which is 46703.
We do not crate or wrap these large items, if you are picking up yourself in a open bed truck you may want to bring a blanket or tarp something to protect the item.
For an excellent Buyer and seller experience and protection we require a drivers License and signature for personal pick ups and for freight require insurance on the purchased price, signature and tracking numbers before item is released to the freight company.
Our pickup location zip will be 46703.
Return Policy
You can be assured that you will receive the exact item that is described and you see in the photos and we are both protected by the Pay Pal guidelines.
PLEASE NOTE: The aforementioned assessment of this item's condition is based on our critical eye and interpretation. We strive to be very diligent in providing as accurate a description as we see it, coupled with many pictures.
Since all our estate pieces are sold "as is" and non-refundable it is imperative you are completely satisfied and confident in this item's condition before buying, or making an offer. Therefore, we strongly recommend you contact us with any questions regarding condition and we will reply as quickly as possible.
All Sales are final in the event that you need to cancel a furniture order it must be done within two days of cleared payment and there a 15 % service fee deducted from your order to pay to fees we incur to process your order and move your item to the warehouse for pick up.
We do not guarantee our clocks to work after the shipping process they may need an adjustment or to be wound, since they are antique and vintage anything can happen at any time there are not warranties.
We recommend that you use someone who specializes in moving Antique Grandfather clocks, they require special attention.
There are no warranties on the phonographs or Victrola's we will tell you the current condition.
Fremont, Indiana

---

View Store Policies