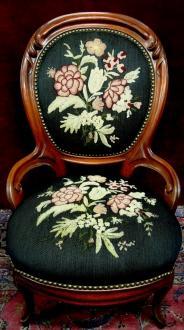 Payment Policy
We Accept Pay Pal Payments.
This site operates with high security they have a secure check out through pay pal that offers buyer and seller protection on everything that is sold.
We will send a reminder email for non payment after two days, if you require more time to make your payment please respond to our email
Shipping Policy
Furniture is Local Pick up ONLY shipping is NOT included in the price and we do not crate or ship furniture
We offer local pickups with you or your carrier and schedule appointments
We are NOT recommending any of these companies or responsible in any way for their actions or quality of service.
Buyers will need to call them direct to arrange a quote on a local pickup zone in Angola Indiana 46703.
Plycon Van Lines 888-655-2664 or 631-269-7000 Neil
Rick Ships: 336 887 0065
Or Send your City and Zip Code for Qutoes
Return Policy
Since all our estate pieces are sold "as is" and non-refundable it is imperative you are completely satisfied and confident in this item's condition before buying, or making an offer. Therefore, we strongly recommend you contact us with any questions regarding condition and we will reply as quickly as possibe.
You can be assured that you will receive the exact item that is described and you see in the photos
We do not accept returns unless we send the wrong item is sent and we will make it right.
PLEASE NOTE: The aforementioned assessment of this item's condition is based on our critical eye and interpretation.
We strive to be very diligent in providing as accurate a description as we see it, coupled with many pictures.
If you have ANY questions please ask them for buying.
Antique and Vintage clocks warranties have all expired so we do not guarantee them to work after the shipping process. They may need or to be wound, placed on a flat surface, new batteries tweaked or adjusted to put back in beat since they are older anything can happen at any time.
In the event that we would make an exception to our No return policy the terms are as follows:
The buyer would contact us within 2 days and pay the shipping or freight both ways along with the insurance and a processing fee of 25 % of the item's purchase price.
In the event a item is damgaged through the mail plesase contact us and we will send the information you will need to file a claim with the carrier.