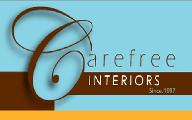 Payment Policy
PAYMENT MUST RECEIVED WITHIN SEVEN (7) BUSINESS DAYS FROM THE CLOSING OF the SALES. ALL PAYMENTS should be IN US DOLLARS . we accept VISA, MASTER CARD, AMERICAN EXPRESS, cashiers check personal check, & MONEY ORDER we accept PAYPAL, The account for Pay-pal: nkatouzian@carefreeinteriors.com. Payment must be cleared, complete, for shipping. (RESTRICTION APPLIES for out of country payment method) we will inform the buyer's , via e-mail or phone calls, when payment cleared, Method of Shipping, date of shipping, and possible tracking.
Shipping Policy
BUYERS PAYS for SHIPPING fees, unless noted, mutually discussed ! The INTERNATIONAL SHIPMENTS will be ACCEPTED (RESTRICTION APPLIES). INTERNATIONAL BUYER'S is responsible for all the TAXES & DUTIES if applies. ITEMS ARE SHIPPED USING MAJOR CARRIER i.e. USPS, Fed-ex etc... USUALLY WITHIN 7 BUSINESS DAYS via ground-air. SHIPPING & HANDLING CHARGES ARE being CALCULATED AT PAYMENT TIME. Purchased ITEMS ARE NOT AUTOMATICALLY AVAILABLE FOR PICK UP. If requires, the ITEM may be PICKED AT designated FED-EX LOCATION, which requires PRIOR NOTIFICATION. The items usually ARE SHIPPED with Postal Service Delivery Confirmation, U.S. Domestic Mailing. We suggest to the buyers to insure their purchase.
Return Policy
During shipping, IF THE ITEM was DAMAGED, Buyer's MUST CONTACT THE SHIPPER IMMEDIATELY. the BUYER MUST SAVE THE entire CONTENT, i.e. BOX, packing material, along WITH DOCUMENTS ATTACHED on the box. IN ORDER TO RESOLVE THE SHIPPING MATTER & THE INSURANCE POLICY, SELLER WILL PROVIDE NECESSARY documentation, delivery confirmation, receipt, e-mail communication etc... TO ASSIST BUYER WITH their CLAIMS. All ITEMS ARE SOLD AS IS, and ALL THE SALES ARE FINAL. Buyers can contact us WITH ANY ADJUSTMENT, in case of a NOTABLE DISCREPANCY on the ITEM DESCRIPTION. RETURN MUST BE RECEIVED IN THE SAME CONDITION AS SOLD. IF AN ITEM IS RETURNED OR NOT DELIVERABLE, THE BUYER WILL BE NOTIFIED TO PAY ADDITIONAL SHIPPING, negotiated at the time among buyer and seller, TO RE-SEND THE ITEM. BUYER WILL PAY FULL SHIPPING CHARGES. PLEASE NOTE, WE CAN NOT ADJUST OR REFUND 3RD PARTY CHARGES FOR SHIPPING, PICK-UP, PACKAGING OR DAMAGE CAUSED EITHER DURING OR AFTER SHIPMENT.. WE LIST THE ITEMS TO THE BEST OF OUR PRODUCT KNOWLEDGE AND TESTING CAPABILITIES. WE ARE NOT EXPERTS AND MAY UNINTENTIONALLY MISS SOMETHING.in the event upon re-location or displaying the item at the shows, or staging, if we were unable to immediately locate and find the items sold, upon discussion with our buyers, in that awkward situation, we will refund the full amount paid immediately followed apology letter. Our Motto to ensure customer satisfaction and integrity of our company.