Jingdezhen Chinese Porcelain Urn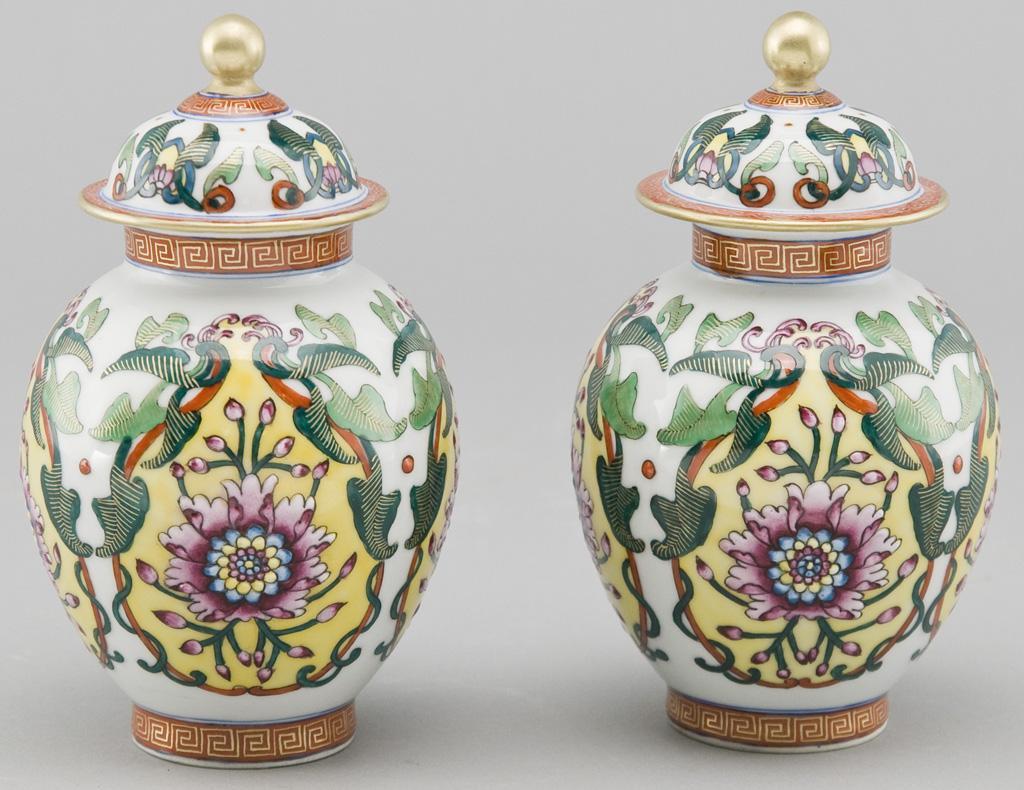 Unique hand-thrown and hand-decorated Jingdezhen porcelain, once prized by the imperial courts of China, are now available to you from Silk Road Collection.

This vase is balustrade shaped and features a matching lid. The exterior is white and features panels of yellow background, adorned with colorful flowers and vines. The top and the base of the vase features ribbons of orange with the Chinese symbols of long-life. This pattern repeats on the lid, which is topped with a golden ball. Beautiful as a pair, but sold separately. Price listed is for each.

The city Jingdezhen, China has been known as the "Porcelain Capital of China" for over 1,700 years, originating during the Han Dynasty. The special clay found in the surrounding mountain areas of this south-eastern region of China provides the essentials ingredients of the world-famous Jingdezhen porcelain.

Silk Road Collection has partnered with small businesses of family artisans from Jingdezhen to select its unique collection of vases, bowls and other porcelains. Each piece is hand-thrown (not cast from a mold) from clay, kiln fired, and then hand-painted; producing a one-of-a-kind, world-class treasure. While some artisans now use electric wheels and kilns, many families still employ their ancient hand-thrown techniques and wood-fired kilns.

In London in 2005, a Jingdezhen blue and white porcelain jar from the Yuan Dynasty (1279-1368) sold for over $34 Million – the highest price achieved by a piece of porcelain in the history of all porcelain auctions.
New Orleans, Louisiana
Seller Since 2008
Dealer accepts: Money Order, PayPal
Shipping: $35.00