Forecasting Business Conditions by Charles O. Hardy & G. Cox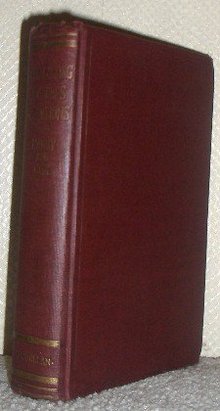 Click thumbnails for expanded view.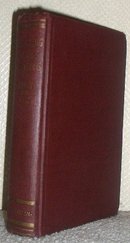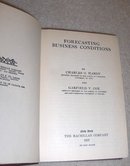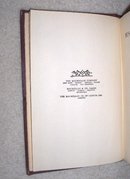 Contributors: Garfield V. Cox, Charles O. Hardy Publisher: Macmillan Place of Publication: New York Publication Year: 1927 Subjects: Business Cycles, Business Hardcover, first edition, 438 pages, published in 1927. Nice condition, minor discoloration inside board, name of previous owner inside board. Measurements are approx. 6 inches tall x 4 inches wide x 1 inch thick. CONTENTS I. BUSINESS FORECASTING 1 II. DEPRESSION AND PROSPERITY 7 III. GENERAL ASSUMPTIONS AND METHODS INVOLVED IN FORECASTING BUSINESS ACTIVITY 14 IV. STATISTICAL DEVICES USED IN FORECASTING 22 V. THE BABSON SERVICE 41 VI. THE BROOKMIRE ECONOMIC SERVICE 54 VII. THE HARVARD ECONOMIC SERVICE 71 VIII. MOODY'S INVESTORS SERVICE 96 IX. THE STANDARD TRADE AND SECURITIES SERVICE 108 X. CROSS-CUT ANALYSIS: THE CAUSES OF BUSINESS CYCLES 120 XI. PRACTICAL FORECASTING 143 XII. AGRICULTURAL PRODUCTION AND PRICES 150 XIII. THE PRODUCTION OF MINERALS 160 XIV. CONSTRUCTION 170 XV. RAILWAY TRANSPORTATION 177 XVI. BANKING TRANSACTIONS AND THE MONEY MARKET 191 XVII. THE PROFITS OF BUSINESS 204 XVIII. THE STOCK MARKET AS A BAROMETER 209 XIX. PRODUCTION INDEXES 230 XX. INDEXES OF THE LABOR MARKET 246 XXI. INDEXES OF TRADE AND BUSINESS ACTIVITY 263 XXII. PRICE INDEXES 286 APPENDICES A. STATISTICAL DATA 317 B. FORECASTS OF THE BABSON STATISTICAL ORGANIZATION 346 C. FORECASTS OF THE BROOKMIRE ECONOMIC SERVICE 361 D. FORECASTS OF MOODY'S INVESTORS SERVICE 378 E. FORECASTS OF STANDARD STATISTICS COMPANY 392 F. A FORECAST OF BUSINESS IN 1924 403 G. A. R. A. CLASSIFICATION BY DISTRICTS OF RAILROADS REPORTING CARS OF REVENUE FREIGHT LOADED 415 H. THE EIGHT-YEAR GENERATING CYCLE 417 I. BIBLIOGRAPHY 420 INDEX 433
Payments Accepted:
Item Details:
Category
Books, Paper & Magazines
Dimensions
Width: 4 inches
Height: 7 inches
Depth: 0 inch
Weight: 1 pound
Items Similar To "Forecasting Business Conditions by Charles O. Hardy & G. Cox"